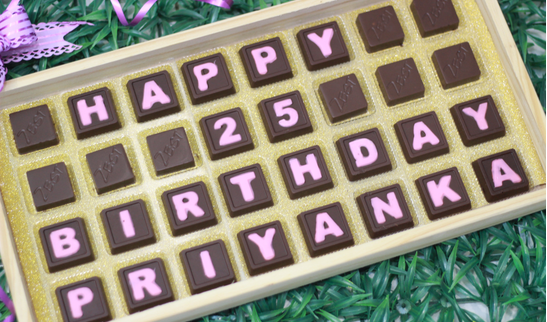 Birthday Gifts
There's no better way to wish someone a happy birthday than with chocolate. And when it comes to birthday chocolates, there's no better option than ZEST. Choose from the finest dark chocolate and milk chocolate boxes. Or go with the classic chocolate hampers that they are sure to enjoy. And if it's a very special person, wish them a happy birthday with an extravagant gift basket that will have them indulging for days to come. No matter what you give them, they are definitely going to have a happy birthday with your delicious gift.
This Chocolate Hamper can be customized as per your choice of Chocolate Flavor, Name, Tray Size.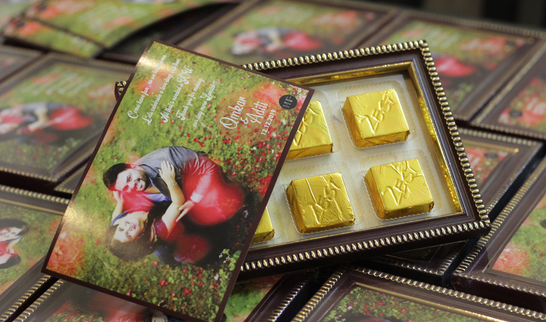 Wedding Gifts
Your wedding took a lot of time and effort to organize. But it just wouldn't be the same without all the wonderful guests who will be there to support you and your future spouse. Show your gratitude for their attendance with delicious chocolate favors from ZEST. The chocolate favor boxes make perfect wedding favors since they come in small sizes. You can also pick your favorite color ribbon and even customize it! 
These chocolate boxes also make for perfect bridal shower favors for all the wonderful attendees.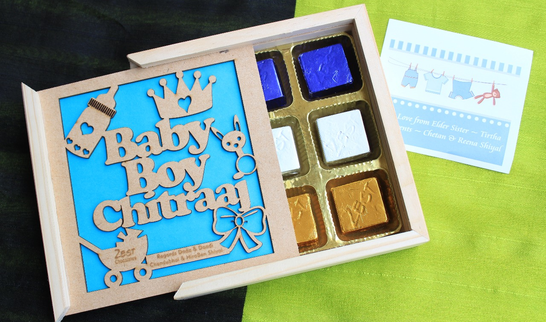 Baby Announcement
When you need a gift for baby showers or the arrival of new baby, ZEST has just the right chocolate gift. Our Chocolate Celebration gifts with personalized pink or blue ribbon/box is especially generous, filled with various sensational chocolate flavors. And if you're planning a baby shower, you'll want to order plenty of our Assorted Chocolates
Baby's name can be Engraved/Lasercut on the lid of box or a small printed note. Share the news of your Baby Arrival with ZEST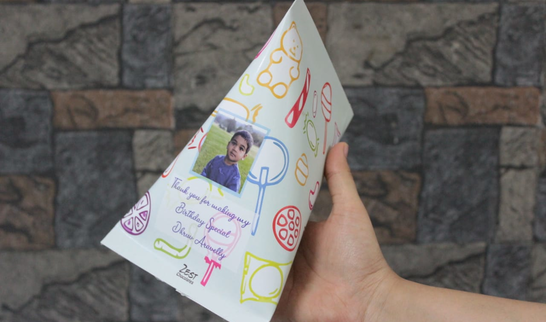 Party Favor
Don't throw your next party where your guests leaves empty-handed. Instead, charm the guests and all of the party attendees with unique party favors featuring the tantalizing ZEST chocolates everyone loves.
Create personalized chocolate favor sure to make anyone feel extra special. Make a great statement when you share ZEST chocolates.